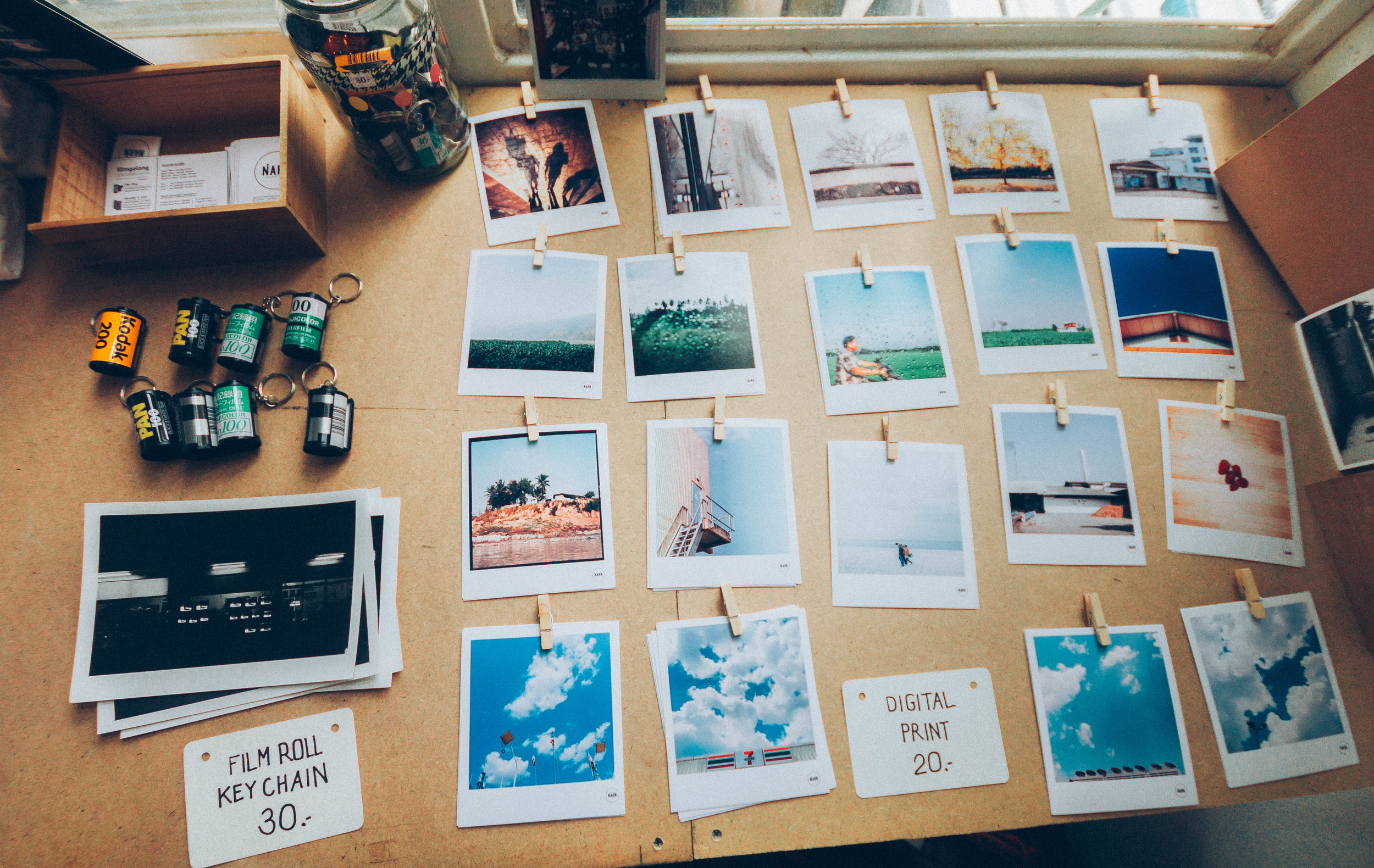 Located in Park Slope, Accurate Photo Shop is a family-owned and operated business that has been developing photos for 30 years.
Accurate Photo Shop was opened in October 1989 by wife and husband team, Connie and Tony Young. Originally located on 524 5th Avenue, it moved to its current location in 2014.
The store offers a wide range of services, including passport pictures, black and white processing, and E-6 processing. We offer same-day service for color processing, and next-day service for black and white processing. We also carry a variety of film, and stock frames and photo albums.
Phone
(718) 832-8899

Location
639 5th Avenue
(on 18th Street)
Brooklyn, NY 11215
Hours
M-Sa 10am–6pm
Su Closed
EMAIL
accuratephotoshop@yahoo.com
Scan Print to Digital File: $2.00 per image
Print Duplication: Please refer to the "Enlargements" price table above for digital media.
Slide Scanning: $5.99 for first slide, $1.00 for each additional. Can be scanned to CD, USB or e-mail.
VHS to DVD Transfer: $20.00 per tape
FAQs
What's the best way to get to you via public transport?
Take the R to Prospect Ave or the F to 4th Avenue-9th St., then the B63 to 18th St.
How long does it usually take to process 35mm/120mm/220mm/APS color film?
We provide same-day service for color film, provided you drop it off before 5pm.
How long does it usually take to develop 35mm/120mm/220mm black and white film?
Black and white is usually available the next day, depending on what time you bring in your film. We develop black and white film at around 4pm. If you bring it after 4pm, you will receive it in the next two days.
How long does it usually take to develop 35mm/120mm/220mm slide (E-6) film?
Slide film usually takes a couple of days. It depends on whether other customers bring in slide film to be processed. If you bring in two or more rolls of slide, we can develop the same day.
Can I email photos to be printed?
Yes you can! Photos should be e-mailed to accuratephotoshop@yahoo.com. Please include the size, type of paper (glossy or matte), and quantity of each photo. Be sure to also include your contact information in case we have questions. To ensure that we've received your order, it would be best to give us a call to confirm.
I sent you an e-mail but haven't heard back. What should I do?
Sorry about that! We're a small family-run business and when we get busy, we can't always respond right away. If your order is urgent, please give us a call and let us know.
Do you do large-size prints?
Yes we do! The largest size we do is 24" x 36" (please refer to prices page). If you're sending an email to do a large-size print, be sure to send the image in a high resolution, 7200 by 10,800 pixels with a 300 dpi at the minimum. Lower resolution images will result in distorted prints. If we feel the image we've received is not of a sufficient resolution to be printed, we will contact you.
Do you develop disposable cameras?
Absolutely! We sell them too.
I have some very old film. Can you develop it?
Yes, we'll try our best, but know that older/expired film may not produce the best results in terms of color/quality. If your film doesn't produce any images, we will only charge you a flat, processing fee (see prices above).
None of my images came out. Why do I still have to pay a processing fee?
Unfortunately, the chemicals we use to process film are very expensive and we don't know when we process the film if any images will come out. Therefore, we have to charge a fee for processing, regardless of whether the images come out.
Can I mail in film to be developed?
Of course! Please send your film to us at:
Accurate Photo Shop
639 5th Avenue
Brooklyn, NY 11215
Be sure to include your contact information and instructions on what you would like done with your film. Once we receive your film, we will contact you regarding pricing and payment. If you want your film mailed back to you, you will also need to cover the cost of return shipping.
Other questions?
Give us a call at (718) 832-8899. We look forward to hearing from you!